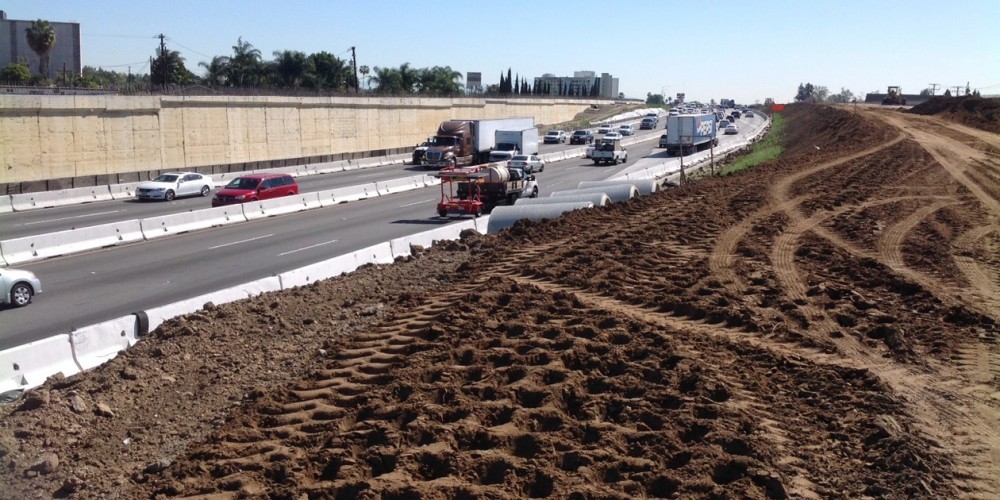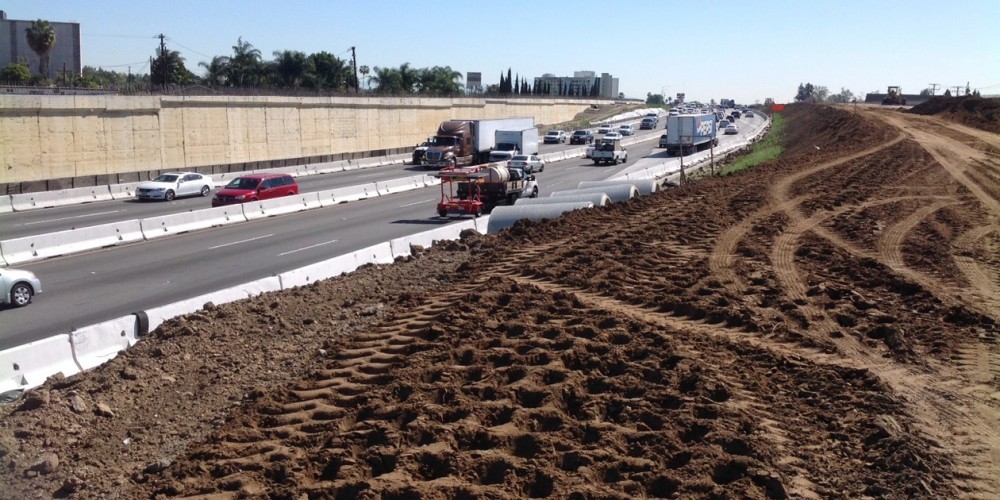 Location: Norwalk, CA
Client: Caltrans
This $121 million projects widens I-5 from the existing 3 lanes in each direction to 6 lanes in each direction, which will allow a new HOV lane to be added in both directions. In order to facilitate the widening of I-5 with minimal interruption to the traveling public, the project was completed in three stages. To achieve the widening, retaining walls along both the northbound and southbound lanes were constructed, varying in height from 8 to 32 feet. They were constructed on 7,500 precast concrete pile foundations. 12 to 16 foot high sound walls were constructed on top of the new retaining walls.
Security Paving was able to implement a VECP that changed the installation method for various drainage systems from a jack boring method to trenching during various stages of construction. This VECP saved approximately $200,000 and was shared with Caltrans.
Security Paving used precast-prestressed concrete super girders to construct the Norwalk-San Antonio Bridge undercrossing. Seven precast super girders were placed in two nights. This bridge girder is the longest and heaviest ever produced and set for a Caltrans project. The bridge is comprised of prestressed girders supported by CIP abutments that are transverse to the span and then a CIP decking is placed atop the girders. Benefits of this construction include decreased construction time, improved safety, improved structural performance and durability, and cost savings.