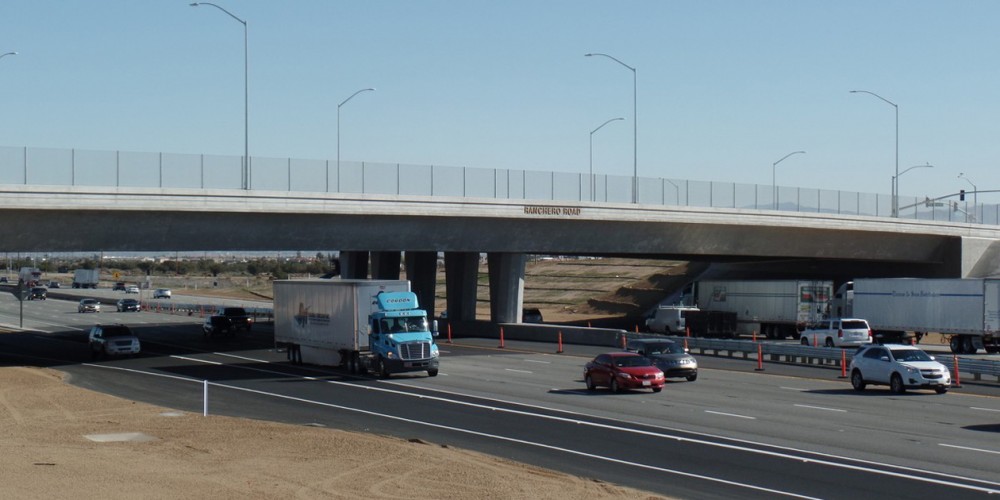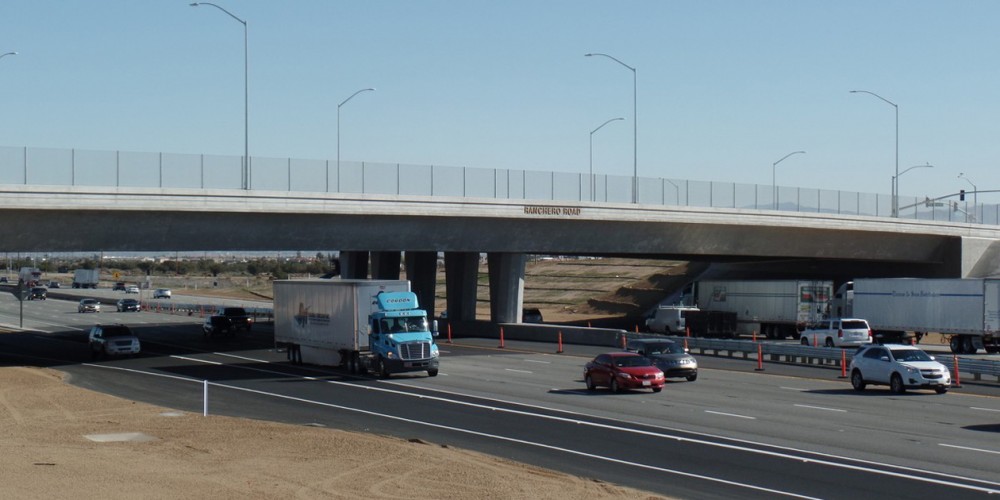 Location: Hisperia, CA
Client: San Bernardino County Transportation Authority
Security Paving constructed a new freeway interchange and on- and off-ramps at Ranchero Road and I-15. The project also included re-aligning Mariposa Road and Caliente Road, constructed four signalized intersections, bioinfiltration swale, biostrip, concrete trapezoidal channel, and infiltration basin.
In May of 2014, the project's wood and steel bridge structure burned and collapsed in an accidental fire. Basem Muallem, director of Caltrans District 8, said at the end of the day, the taxpayers and residents of Hesperia are the actual beneficiaries of the new project. He also hailed the effort to reconstruct the Ranchero Interchange Bridge after it was destroyed by fire.
"One of the greatest things about my job is to be able attend these great opening ceremonies," Muallem said. "This job is really quite unique as it symbolized how Caltrans, SANBAG, the contractor, the city, and the community came together in a time of crisis."
Muallem, who also thanked the California Highway Patrol for its assistance, said he was disheartened when he saw the bridge on fire on May 5, just as the concrete was about to be poured. He commended Security Paving and all the involved agencies for their quick response in extinguishing the fire, removing the debris and continuing construction.